We organized an educational and cultural sharing camp festival in the "Field of Peace" (Fredens Eng, Christiania, Copenhaguen) about the natural environment in Christiania and creativity with special emphasis on interaction and activities with children, from 0 to 99 years old.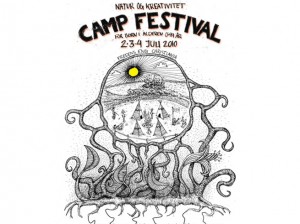 Believing in education as a sharing and awakening of sensibility about nature and human relationships, where no hierarchy exist, and kids are teachers too, as every being is.
Local people and local nature are keys to develop sensibility because we are living in our local places.
Local knowledge and sensibility, as the ground to build education.
Activities, games, arts, body expression, emotional comprehension of nature, etc., as key to education, sensibility and knowledge.

The main goals of the festival were:
Create an environment where we can share, learn and know each other and Christiania's natural richness.
Involve children as a key to our learning process and to develop sensibility.
Create a space where Christiania's and other people interested on education, arts and nature can meet, and establish a dynamic to set other activities and festivals…
Learn by doing, awakening, exploring, creating, enjoying, etc.